'There is no Franco-German alliance at the moment…at this point, the situation can only improve.'
As the French presidential campaign nears the finish line and with the race appearing to be closer than ever, concern across Europe only mounts. Many fear that this time the EU might not dodge the bullet as it did in Austria with the failure of populist Norbert Hofer's bid for president, and in the Netherlands where despite an initial lead, voters preferred the incumbent Mark Rutte over extremist Geert Wilders.
But France carries significantly more weight in Europe, and the fact that Front National's Marine Le Pen and socialist Jean-Luc Mélenchon are still very much in the running, means that there is a question mark over the continued prosperity of the EU.
"If an extreme candidate is elected, either from the left or from the right, it would be a step towards the end of the European Union," says Professor Matthias Ruffert, an expert on European law and politics at Berlin's Humboldt University.
In recent electoral campaigns, Europe has taken an "anything but" approach with regards to each country's populists, and France is no different. But some in Germany criticize this strategy, noting that moderate candidates like Emmanuel Macron and François Fillon also present views that differ from the German agenda.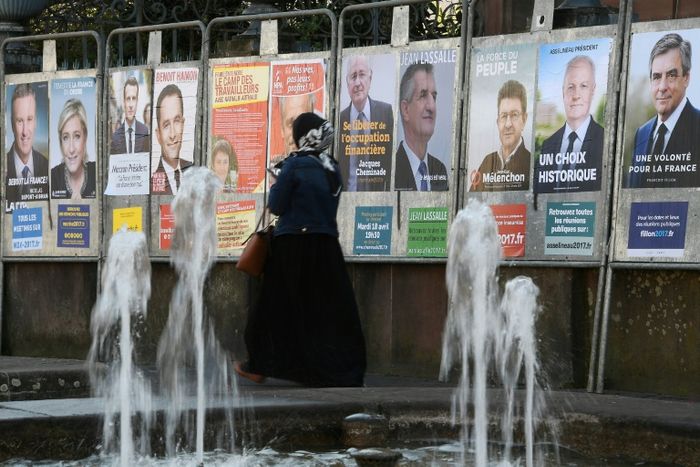 Frontrunner Macron has repeatedly criticized Germany's growing export surplus as being harmful for the economy of the entire eurozone. He also calls for strengthening the Euro by establishing a joint budget for the 19 member countries – an economic integration that goes further than Germany ever intended, and will likely not go down well with Merkel's cautious voters who will be going to the polls in September.
Furthermore, conservative hopeful Fillon (who belongs to the same group of conservative parties as Chancellor Angela Merkel) made no secret of his disapproval of her pro-refugee open borders policy. He has also dubbed the economic sanctions against Russia, pushed forward by Merkel for Moscow's involvement in Ukraine, as being "totally ineffective."
Yet a bad outcome is still better than a worse one, insists Ruffert. "There may be disagreements with Macron or Fillon, but at least with them you can strike a deal," he said.
"Fillon's view of Europe is outdated and Macron has a far-reaching European program that he won't be able to fully implement. But you can certainly reach a compromise with them, and you can't do that with extremists like Le Pen or Mélenchon."
And any of the centrist candidates would be an improvement in comparison to François Hollande – both on the national and the European levels, says the expert. "Hollande was a complete failure. He was very strong on security matters, but in terms of economy, he simply didn't do his job."
Economically France is still stuck in the 1990s, points out Ruffert, and it is this fact – a fact that both Macron and Fillon are committed to changing – that has so far prevented France from assuming its proper role in Europe.
A change of leadership will therefore be mostly welcomed, especially since France's influence in the continent will likely increase once Britain exits the union. It also bears the potential to reinvigorate Franco-German cooperation, which could compensate for some of the damage Brexit caused to the stability of the EU.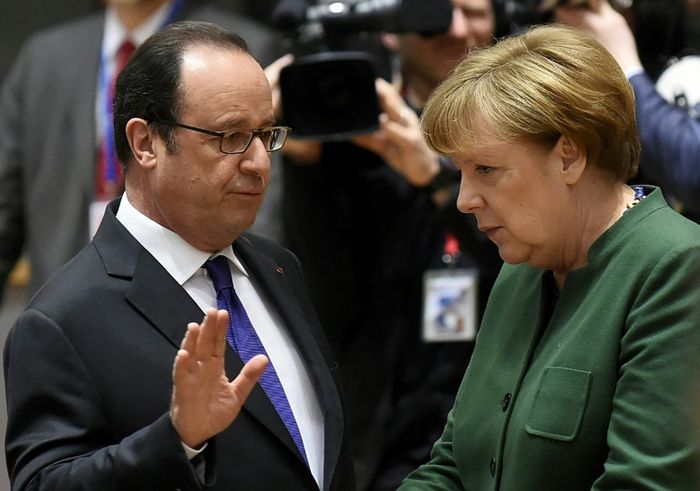 "The engine of Europe has always been the Franco-German link – the reconciliation process after the WW2, moving away from viewing each other as hereditary enemies," argues Ruffert. "And it continues to propel Europe until today. The EU is not Greece, Poland or Hungary. It's these two countries, that, together with Benelux [Belgium, Netherlands, Luxembourg], Italy and Spain, can push the EU forward. But if this pairing doesn't work – Europe doesn't work."
And currently this relationship is broken, notes the expert. "There is no Franco-German alliance at the moment. I cannot remember a worse relationship on the government level in the last 20-30 years, and this perhaps stems from personal discomfort between Merkel and Hollande. So it would be up to the winner to restart this engine, because at this point, the situation can only improve."
Polina Garaev is the i24NEWS correspondent in Germany